Tony's Team
Tony's Team meets every Wednesday from 9:00 am to 12:00 noon, everywhere, inside and out.
Join us and help with routine maintenance of our buildings and grounds.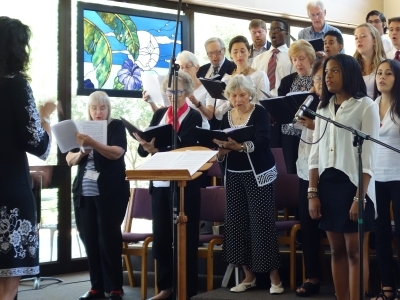 Chalice Choir
Our Chalice Choir is open to all members and friends. Rehearsals are on Thursday nights from 7:30 pm to 9:00 pm.
The choir helps lead Sunday morning worship twice a month (i.e., about every other Sunday). The choir also participates in the Solstice and Christmas Eve services And it is featured on UUFBR's meditation CD Breathe Again.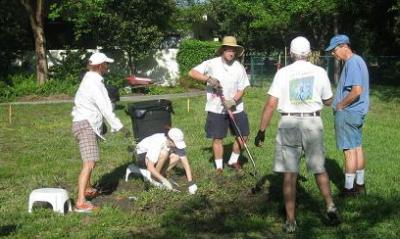 Gardener's Work Party
The Gardeners Work Party meets on the third Saturday of each month.
Work goes from 8:30 am – 10:30 am, depending on heat, humidity, and humor.
Join a lively group as we trim, weed, and clean up UUFBR's "manicured wilderness".
We welcome all and promise to keep a tight time schedule!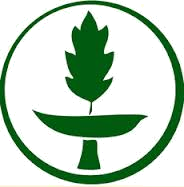 The Green Sanctuary program strives to bring about change in three arenas of Unitarian Universalist life:
Personal lifestyle choices
Congregational programs and practices
Outreach and activism within the broader community
Find out more