PEACE
PEACE = (P)eople (E)ngaged in (A)ctive (C)ommunity (E)fforts
The largest grassroots organization in Palm Beach County addressing issues of social justice, this interfaith group has member congregations as far west as The Glades, as far north as Jupiter, and as far south as UUFBR. Members of UUFBR serve on the Criminal Justice Steering Committee, participate on committees with active justice campaigns, and attend public actions to create positive change in Palm Beach County. The largest action of the group takes place in the spring. UUFBR runs a free bus from the Fellowship and back.
Successful campaigns include creating a Restorative Justice pilot program in communities plagued by youth crime, funding affordable housing, getting a wage theft docket in our County so workers who have not been paid can be heard in court in a reasonable time frame which has restored more than $300,000 in lost wages, and changing procedure in the county in regard the arrests of immigrants driving without identification.
THE 2016-2017 INITIATIVES ARE:
Youth Arrests
PEACE is working to get a state bill passed that would mandate Civil Citations instead of an arrest (and record) for all children that commit a first time misdemeanor
Homelessness
PEACE is working to address the problem of the lack of access to affordable and adequate Housing in Pam Beach County
IDs & Deportations
Too many undocumented members of our community are being arrested for the sole offense of driving without a license. While it is against the law for them to drive, most need to drive to provide for themselves and their families. The law enforcement officer must give them a ticket and the person stopped must go to court and pay a fine, but the officer as a

choice

about whether or not to arrest someone stopped for this offense. PEACE is working to get all law enforcement agencies throughout the County to establish written policies around the acceptance of consular IDs, so that those stopped do not have to be taken top jail.
UUFBR Network Leaders: Gabi Aleksinko & Krystena Castro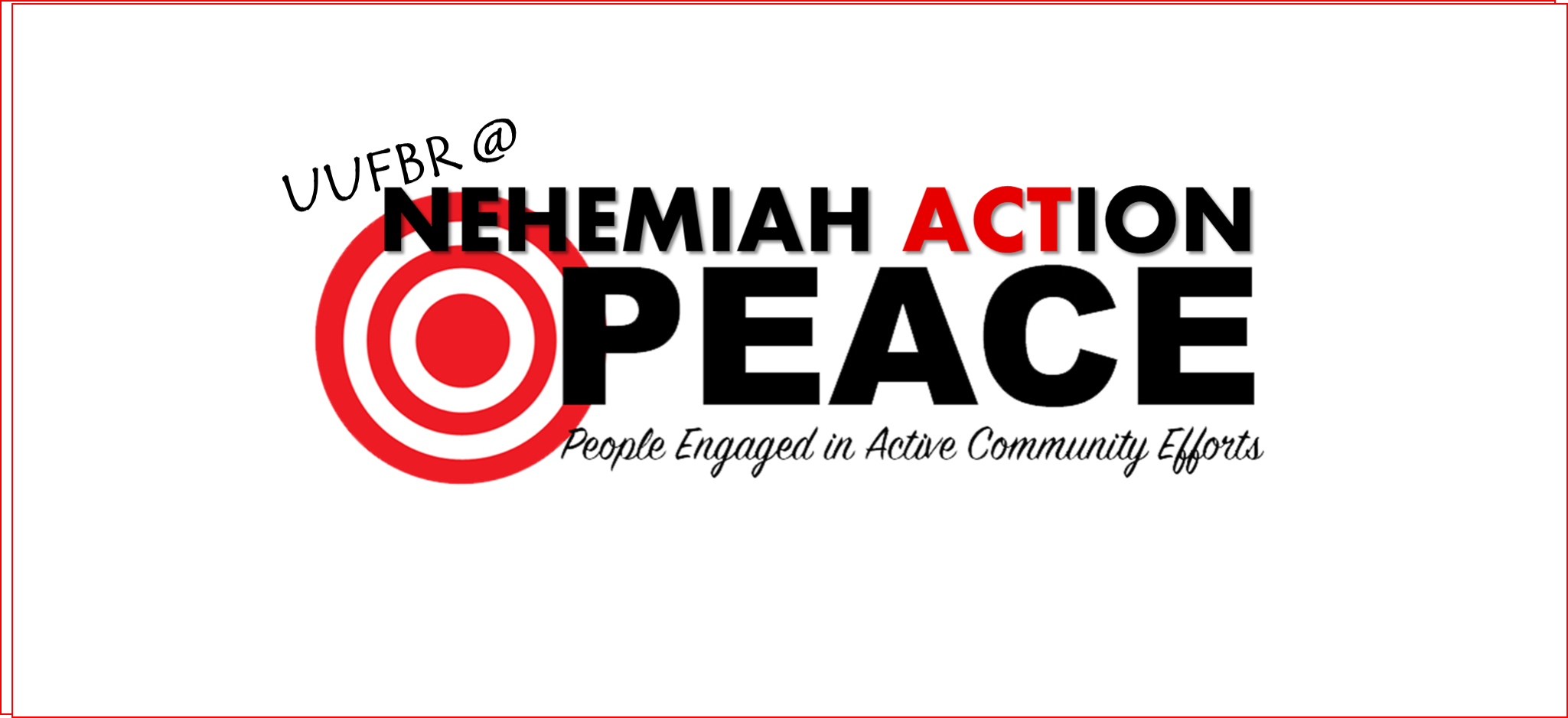 The Nehemiah Action Assembly is the culmination of all the hard work and effort put forth by Network Members!!!! It is so important that as many of us, that can join the thousands, gathering at the Palm Beach County Convention Center on Monday, April 3rd, at 7:00PM – to do justice in our community on the issues of Youth Arrests, Homelessness, and I.D.'s & Deportations – be present for those in our communities whose voices are often not heard or ignored.
A charter bus will be leaving from the Unitarian Universalist Fellowship of Boca Raton at 5:30pm, sign-up in Osias Hall or Call 561-482-2001
to get a free ride, because parking will be limited. AGAIN, bring as many people as you can!
*There will also be free brownies for the ride 🙂