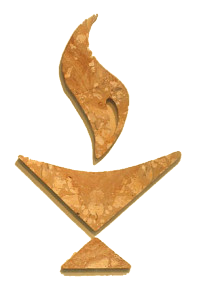 IF you are looking for a friendly, open community where folks laugh together, eat together, and help change the world, come check us out.
IF you are looking for a religion without dogma where we encourage each other to live our questions into answers, come check us out.
IF you are looking for a faith community respectful of the past and hopeful for the future, a congregation accepting of who you are and celebrating who you can be, come check us out.
---
NEWSMAKERS
Listen to UUFBR's John Englander narrate the recently aired WPBT Special, "South Florida's Rising Seas" produced by professors Kate MacMillin and Juliet Pinto of Florida International University's (FIU) School of Journalism and Mass Communication.
Part I: Professors MacMillin and Pinto explore the narrative of a South Florida community under threat from sea level rise in this half-hour documentary.
Part II: The follow-up panel discussion (half-hour).
---